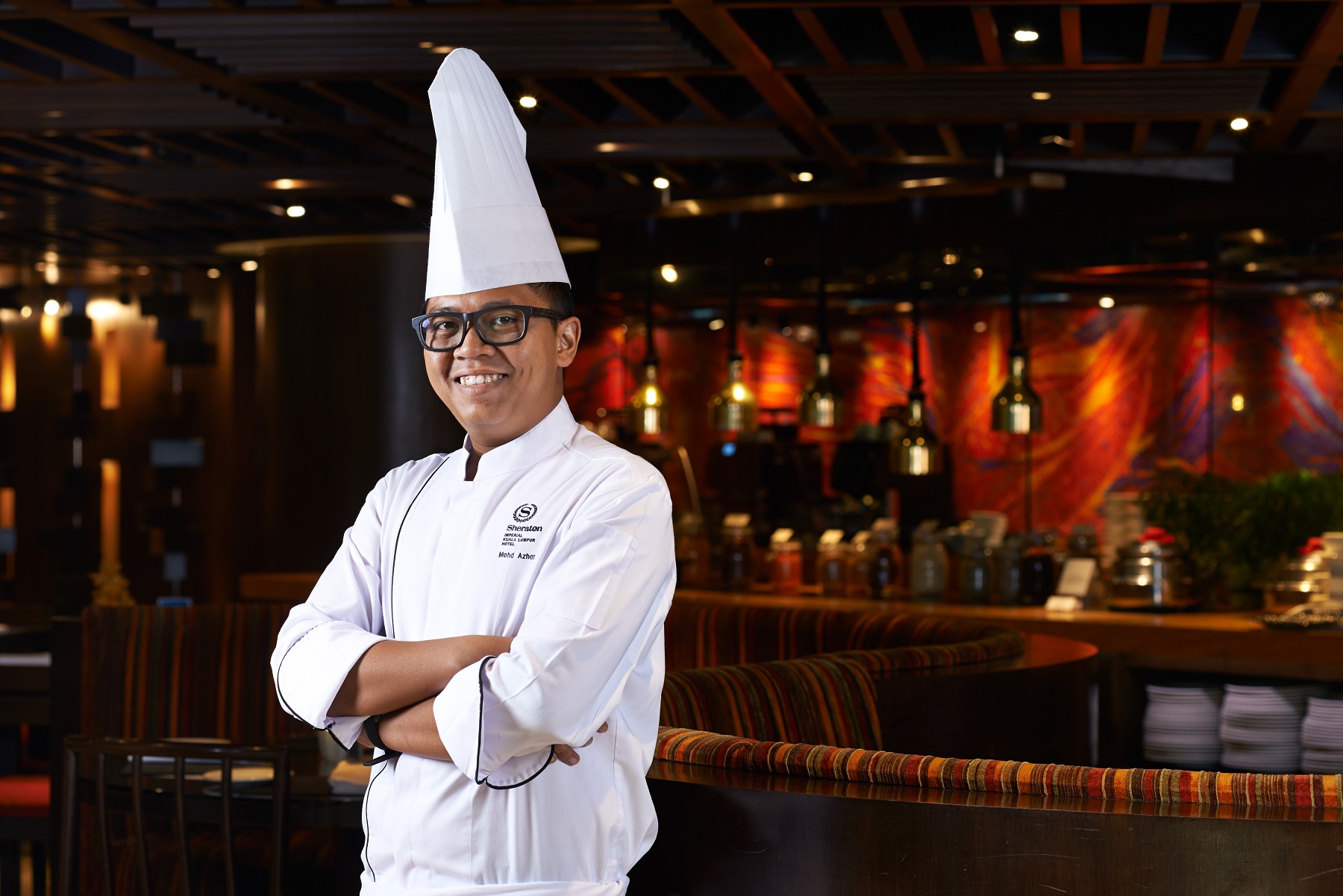 Chef Azhar began his culinary journey when he was 22 years old after graduated from UiTM Permatang Pauh, Pulau Pinang with a Diploma in Culinary Art. He had developed a profound passion for cooking and landed his first job at Rebak Island Resort, Langkawi as a 2nd Commis. He has been awarded as the best employee of the month for kitchen in 2008 based on his outstanding performance.
In the year 2009, he joined Kanpei Restaurant at MiCasa Hotel, Kuala Lumpur as 1st Commis and was transferred to Dish Restaurant as the Demi Chef in 2010. Thereafter, he then decided that it was time for a change and joined the Sheraton Imperial Kuala Lumpur Hotel in 2011.
To gain experience, Chef Azhar worked hard, enduring many tiring days and nights even though he began working as 1st Commis in Villa Danieli Restaurant. His hard work and unfailing dedication to his job paid off. Within 5 years of his employment, Chef Azhar moved up the career ladder - from a Commis to Sous Chef. In January 2016, he was appointed the Chef De Cuisine of Essence Restaurant, Sheraton Imperial Kuala Lumpur Hotel.
Driven by his belief that knowledge and experience gained at the workplace will help to increase the creativity and innovation related to his profession, Chef Azhar works hard to better himself and tried to explore more in his career. He believes that people will learn more when they are humble and willing to ask questions for things that they are not familiar with.

For more information or reservations at Essence, call 03-2717 9933 or Book Now